Online reservation can be done using this webpage:
Online hotel reservation for the SAM 2014
See
SAM 2014 Hotels
in a bigger map
---
Hotels reccommended by SAM2014
HOTEL FINISTERRE * * * * * (Venue)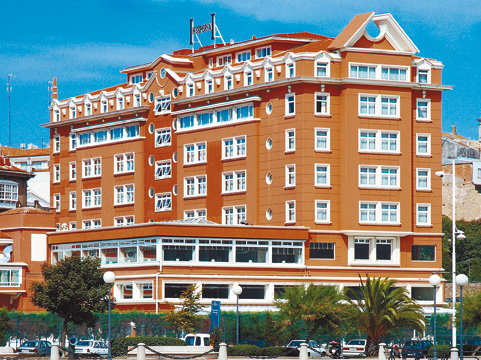 The Hesperia Finisterre hotel in Coruña is located right in the heart of the city, just a short walk from the port and less than a five-minute stroll from the town's smart shopping streets, historic center, renowned restaurants and attractive café terraces, where you can sit and watch the world go by while eating delicious tapas. The nearest beaches are just 700 meters away.
Single Room: 128 €
Double Room: 144 €
HOTEL NH ATLÁNTICO * * * *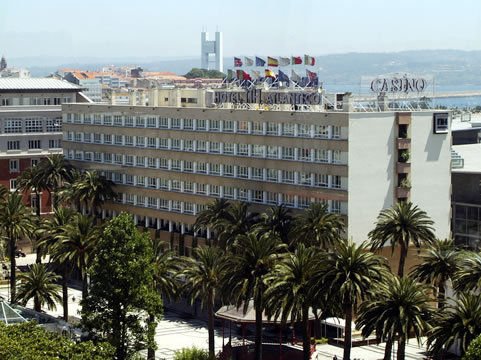 The four-star NH Atlántico hotel in La Coruna is situated in the La Coruña port. This hotel offers a perfect location at just a five-minute walk from the Orzán and Riazor beaches, María Pita square and the Old Town. The NH Atlántico hotel provides every service and amenity to ensure that our visitors enjoy a pleasant stay: 199 guest rooms, all exterior and very luminous with views of the gardens or of the port. They come with high quality mattresses and pillows, satellite TV, Canal +, central air conditioning or heating, a toiletry kit, hairdryer, minibar, safe and much more. Free Wi-Fi access is also available throughout the entire hotel.
Distance walking to the venue: 10 minutes.
Single Room: 88 €
Double Room: 100 €
HOTEL RIAZOR * * *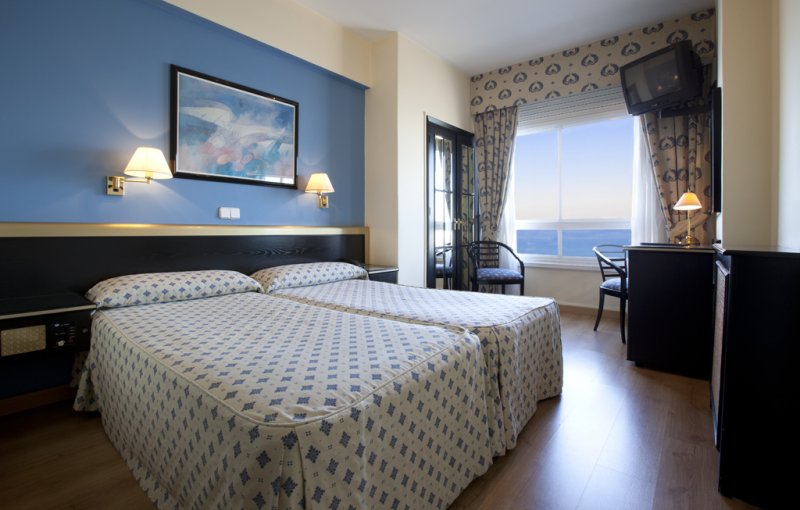 Hotel Riazor is located in a privileged setting on the beach with incredible views of the sea. From the hotel, you can easily get to Riazor Football Stadium, the Convention Center, the Opera House, City Hall, the shopping area and pedestrian zones in the main business area of the city…Fully-equipped with services and amenities.
Note
:
The night of 23 San Juan is celebrated. Bonfires and parties are organized on the beach overnight.
Distance walking to the venue: 15 minutes.
Single Room: 64 €
Double Room: 84 €
---
Other hotels
Meliá María Pita Hotel * * * *
Address: Avda. Pedro Barrié de la Maza 1, 15003 A Coruña
Telephone: +34 981 205 000

Hesperia Coruña Hotel * * * *
Address: Calle Juan Flórez 16, 15004 A Coruña
Telephone: +34 981 010 300

Tryp Coruña Hotel * * * *
Address: Calle Ramón y Cajal 53, 15006 A Coruña
Telephone: +34 981 242 711

Zenit Coruña Hotel * * * *
Address: Calle Comandante Fontanes 19, 15003 A Coruña
Telephone: +34 902 173 200 

AC Hotel A Coruña * * * *
Address: Calle Enrique Mariñas Romero Periodi 34, 15009 A Coruña
Telephone: +34 902 292 293

Eurostars Ciudad de A Coruña Hotel * * * *
Address: Calle Juan Sebastián Elcano 13, 15002 A Coruña
Telephone: +34 981 211 100

Hotel Carrís Marineda * * * *
Address: Carretera Baños de Arteijo (CC Marineda City) 43, 15008 A Coruña
Telephone: 981 632 436

Husa Center Hotel * * * *
Address: Calle Gambrinus 14, 15008 A Coruña
Telephone: +34 981 160 006

Avenida Hotel * * *
Address: Ronda de Outeiro 99, 15008 A Coruña
Telephone: +34 981 249 466

Plaza Hotel * * *
Address: Avda. Fernández Latorre 45, 15006 A Coruña
Telephone: +34 981 290 111

---